SHP report on our 'Noise and Wellbeing in the Workplace' survey.
Noisy offices are having a negative impact on staff wellbeing and productivity, according to a new survey.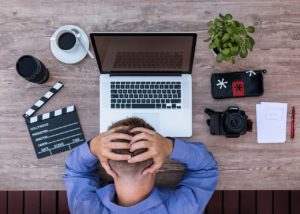 A survey of 1,000 UK-based office workers for business solutions company The Remark Group found almost two thirds (65%) admitted they could not complete work on time because of noise in their workplace.
Nearly half (44%) said that noise had a negative impact on their overall wellbeing, while more than 40% admitted reporting that noise at work caused them to feel stressed.
The Remark Group's Noise and Wellbeing at Work 2019 also found 52% of people said they are interrupted by noise distractions more than five times in a working day, with 17% stating that they are interrupted by noise more than 10 times a day.
Recent research suggests that every time we are interrupted, it takes 15 minutes to get back in a state of focus.
Around two thirds (64%) of workers surveyed said they often suffer from a lack of privacy at work, with over half (51%) stating that they have overheard confidential or sensitive information being discussed in the office and nearly 70% have overheard a colleague being upset or distressed.
More than half of employee's state that they are reluctant to speak about a confidential, business-sensitive or personal issue at work, for fear of being overheard, with 41% feeling anxious about being overheard and 45% reporting they feel anxious about hearing something they should not.